Tree & Shrub Care
Protect your trees and shrubs from insects and diseases and nourish them with a bounty of nutrients they desire.
– – Don't Let Bugs and Disease Threaten
Your Beautiful Trees and Shrubs! – –
Healthy blossoming trees and shrubs will greatly enrich the total beauty and appearance of your yard.
Insects and diseases can cause trees and shrubs that should look bright and beautiful to look dull and tired and eventually kill them.
We all know how plentiful insects are, and how they love to invade trees and shrubs.
Not only are insects invasive, but they can damage your plant life by eating away at it physically or by spreading disease
Start your Tree & Shrub Care program today to keep your property protected!
– – Tree & Shrub Care – –
No more worries... We will protect your trees and shrubs!
Applications Every
4-7 Weeks
All-Inclusive!
Tree & Shrub Applications
We provide all of your trees and shrubs with timely nutrients and protection. Each application helps to control certain insects and diseases that are most active during that time of year, ensuring protection year-round. Pay-As-You-Go
We require no upfront cost, no down payment, and no payments are rendered until after your service is completed to make it easy for you to stay on top of payments for each application!


Ongoing Treatments
We will treat all applicable trees & shrubs with disease and insect treatments, a horticultural oil treatment, and a deep root fertilization for all applicable trees and shrubs.


Safety & Protection
Rest assured to know that our staff and technicians follow strict safety procedures to ensure that our customers and staff are always safe. We abide by all EPA guidelines. Satisfaction Guaranteed
We put you first. Our number one goal is to keep you satisfied. We strive to meet and exceed your expectations.
Horticultural Oil Is Like a Pre-Emergent For Your Trees & Shrubs.
The most effective way of controlling weeds is by using pre-emergent herbicide in the spring. If they never start growing in the lawn, you do not have to worry about them multiplying. The same thing goes for insects on your trees and shrubs.
Think of applying horticultural oil to your plants as being a pre-emergent for insects. In most cases, insects mature very quickly and are old enough for reproduction in a short amount of time. Adults lay eggs on and inside the leaves and stems in the fall. These eggs sit over the winter, and then begin hatching as the temperatures increase in the spring. Leaf miners are one of the biggest problems early in the spring. Small flies lay eggs on the undersides of leaves, and in the spring the eggs hatch and the larvae burrows into the flesh of the leaf, eating its way through and causing damage.
Horticultural oil, also known as dormant oil, will suffocate and kill the over-wintering eggs from last year's adult insects. This product is often applied in conjunction with a contact insecticide in order to control any newly hatched eggs or larvae that may already be feeding on your plants in the early spring. February and March are the best times to apply horticultural oil, and this is the time of the year we apply our spring horticultural oil treatment for our tree and shrub customers.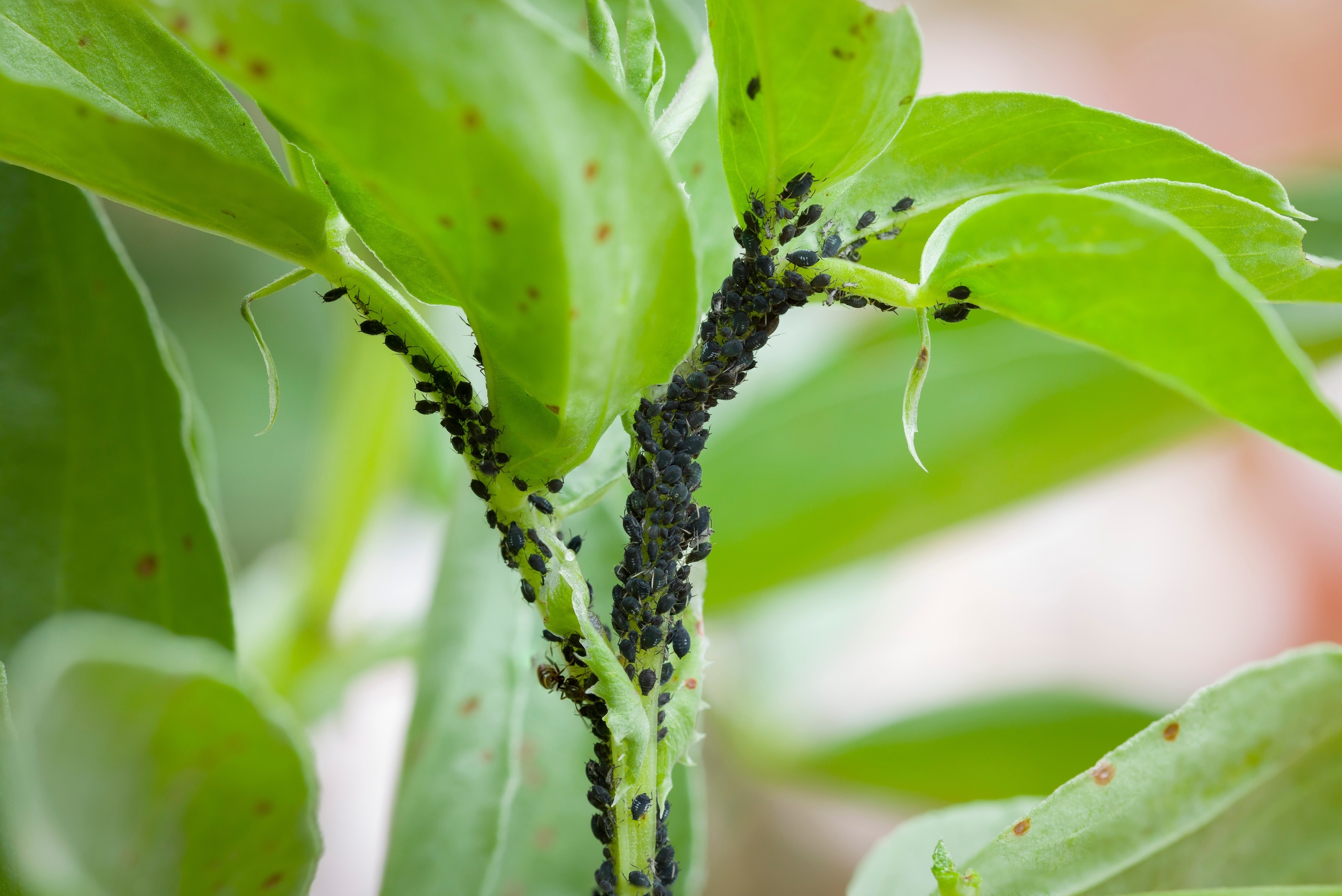 Japanese Beetle Invasion
If you have Crepe Myrtles, Cherry Trees, Purple Plum Trees or River Birches, you are probably seeing quite a few Japanese Beetles. Adult Japanese Beetles are 3/8-inch long metallic green beetles with copper-brown wing covers. Adults emerge from the ground and begin feeding on plants in June. Individual beetles live about 30-45 days. Activity is concentrated over a four to six-week period, beginning in July, after which the beetles gradually die. Adults feed on the upper surface of foliage, chewing out tissue between leaf veins. This gives the leaf the infamous skeletonized appearance. They tend to do little feeding on thick, tough leaves. The current applications in our Tree & Shrub Program are designed to minimize the damage caused by japanese beetles.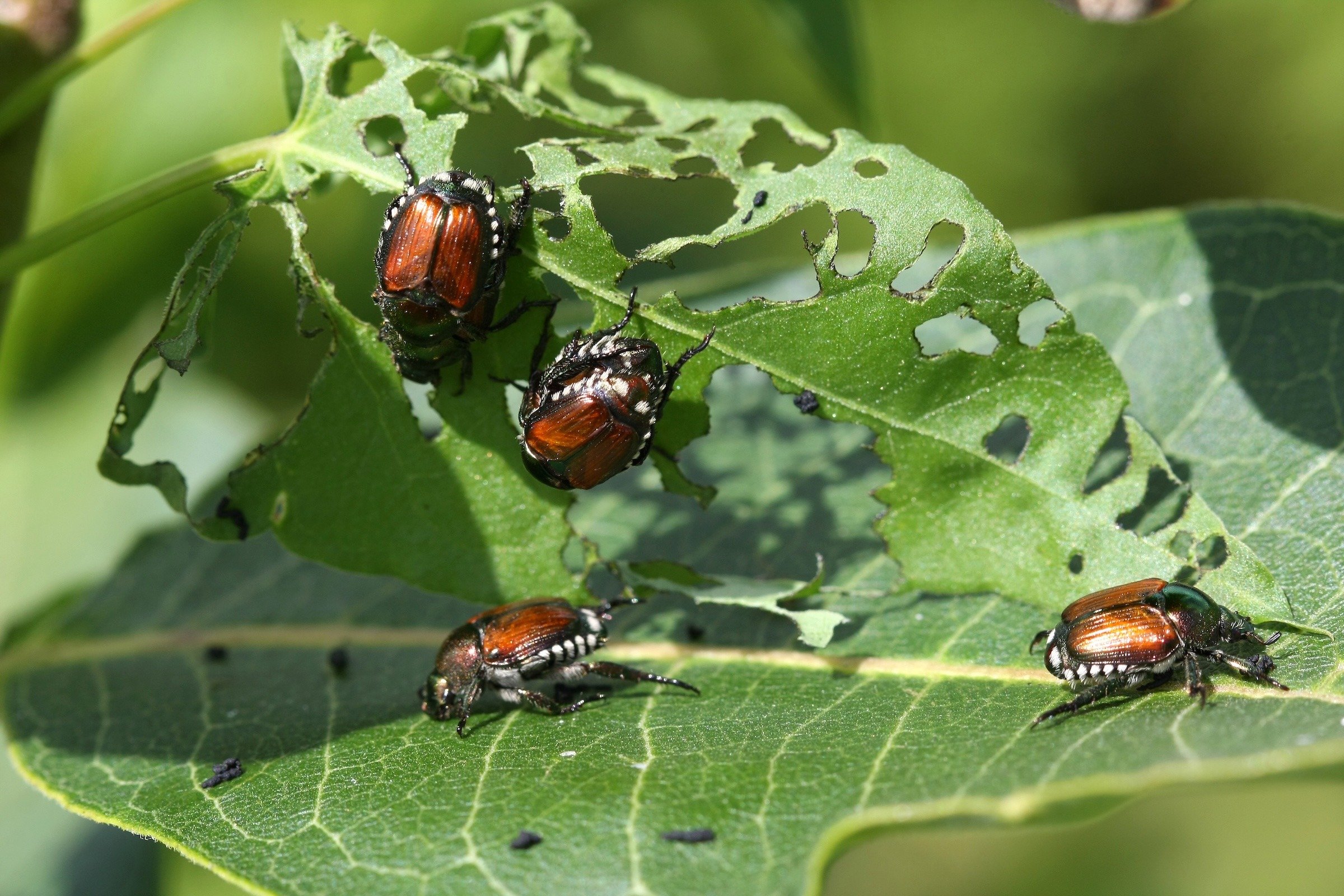 A deeper dive into

Deep Root Fertilization...
Finding the Right Balance
Our experienced tree professionals quickly identify the issues with your trees and shrubs to determine the correct solutions. They will then administer a fertilizer treatment using an injection spike about 4 to 6 inches below the surface, where the root system is most fibrous. Tree roots are found in the top 2 to 8 inches of soil, where water and oxygen are abundant. This treatment offers the right balance of fertilizer and tree nutrients directly into the root base of the tree, maximizing the impact on the root system.
Note: We only treat trees and shrubs that are below 1 story in height.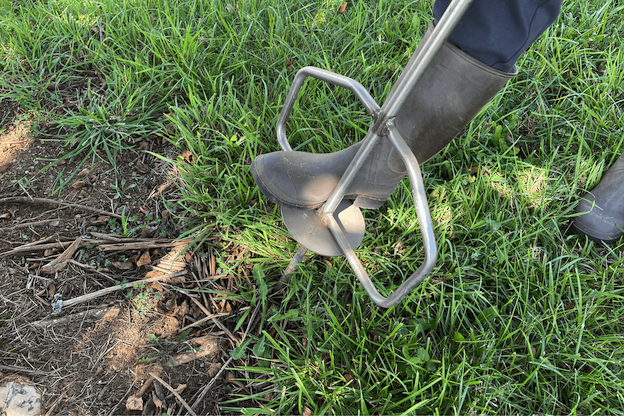 What Our Customers Think ...


David came to spray my trees and shrubs. He's excellent in doing the job very professionally!
Stella P.
Tree & Shrub Care Customer


Gavin answered all my questions I had regarding trees and shrubs... very knowledgeable and professional.
Matt G.
Tree & Shrub Care Customer


Alberto performed a tree and shrub service. He was very polite and knowledgeable. Explained everything he was going to do. Explained about re-treating if necessary. He was prompt.
Melissa T.
Tree & Shrub Care Customer
Say goodbye to unhealthy trees & bushes!
With your trees healthy and taken care of, you have more time to enjoy yourself with your family, friends, and pets.
No worries about insects causing issues from your trees and shrubs.
Be proud of your beautiful blooming crepe myrtles every year.
Let the good times roll!
Ready to start service?