Commercial Services
Fertilization, weed control, pest control, and more for your organization or business
Tired of sub-par grass on your company's property?
Are you looking to transform your turf into a beautiful landscape?
We get it... image is everything!
Fertilization & weed control, tree & shrub care, pest control, fire ant control, and more to take your property to the next level.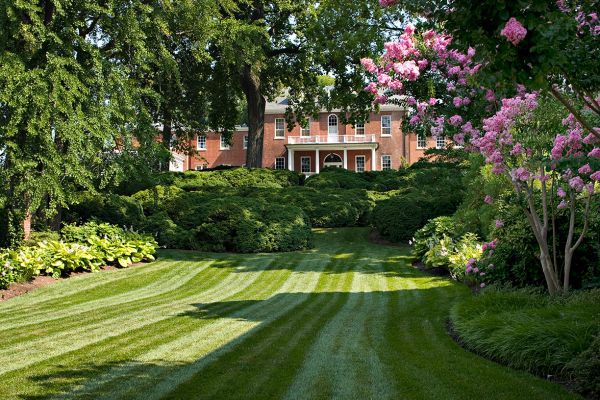 Commercial Services
Here's what to expect... Think green!
All services we offer residentially are also offered for commercial properties. We're committed to providing you with great service and the healthiest lawn you have ever had!
Top Turf Commercial Services offer each of our commercial customers a personal contact to manage services for your account. A single source of contact means faster and more precise responses.
A customer testimonial...


Top Turf succeeded where 3 competitors failed. The turf at my two preschools is now thick and a healthy green. With about 150 children at each location, the turf is strong enough to remain a deep green with no dirt areas. Prior to Top Turf about 15 to 20 pallets of sod was planted annually to cover up many bare dirt areas. Since Top Turf was contracted, no sod has been needed. The manager and technicians are very responsive. They treated the turf for armyworms within 3 days of being notified. This is a company that stands out among the others.
Frank A.
Top Turf Commercial Customer
Take your organization's turf to the next level
Fertilization, weed control, tree and shrub, fire ant control, and more!
No worries about thinned out areas that make your lawn look patchy
Feel the difference that your new healthy lawn will bring
Let the landscape do the talking!
Ready to get started?