Armyworm Control
Armyworms are destructive pests that eat away the grass blades when they infiltrate your lawn.
Defeat Armyworms in the Battle for your Lawn!
Armyworms can destroy your lawn in as little as a couple of days, eating entire grass blades down to where the root grows.
Powerful Liquid Treatment Options
A single application of our insecticide treatment applied over your whole lawn is all you need!
– – Armyworm Control – –
Don't let armyworms continue to destroy your lawn... Act now!
Treatment Options
We offer 2 individually exclusive treatment options–
Please note that while both of these treatments are extremely effective, they will not repair your grass that has already been damaged by armyworms.
How Do You Know If You Have Armyworms?
Here are a few things to look out for–
Small brown lawn patches are often the first clue of an armyworm problem.
Grass blades are ragged or chewed (creating a transparent "windowpane" look).
Your lawn looks like it is moving.
Your lawn is dying extremely fast.
Many birds, skunks, and rodents feed on armyworms– any of these critters or evidence of them appearing on your lawn may indicate that they have found armyworms to feed on.
You see armyworms crawling on your lawn.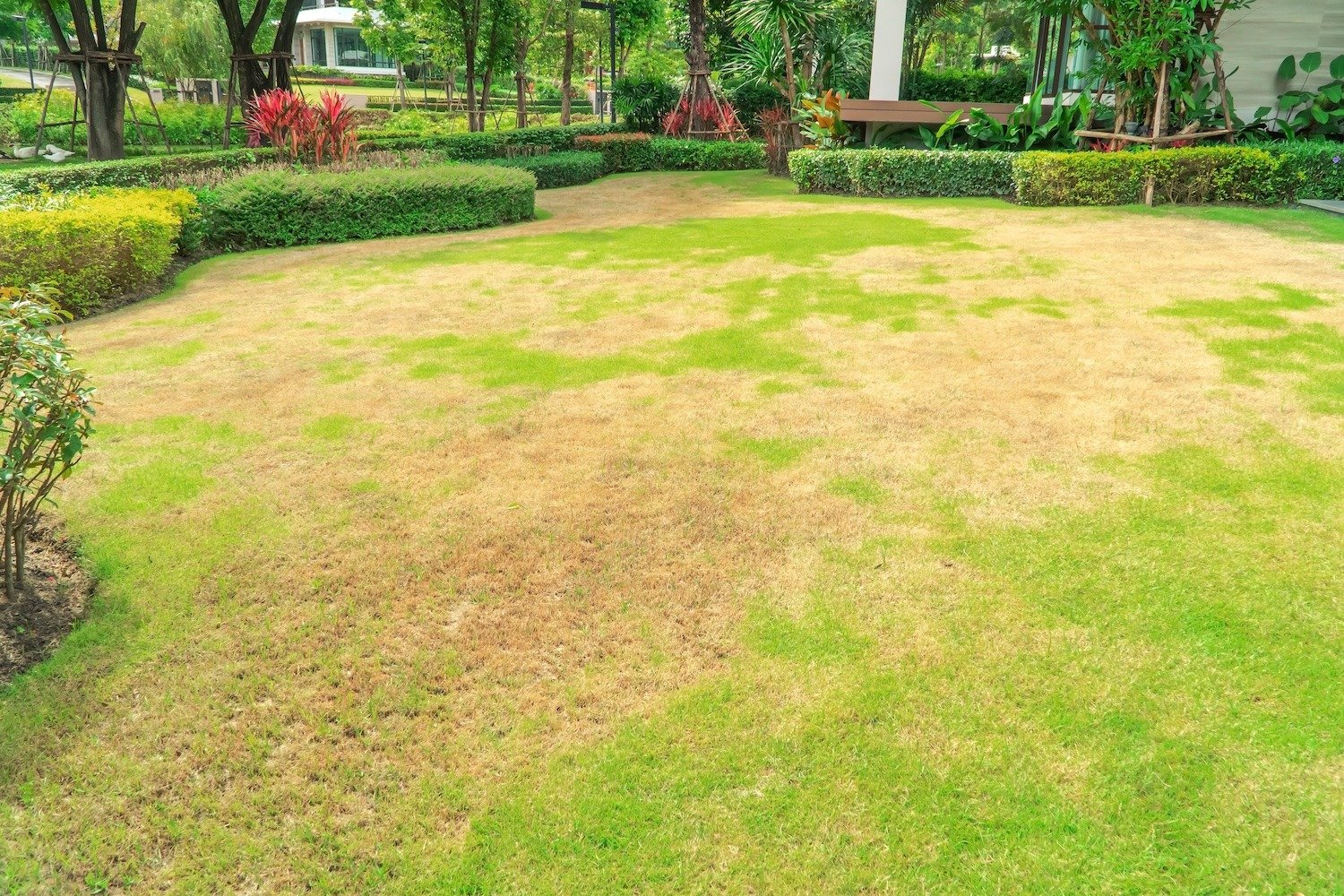 What are Armyworms?
Well, funny you should ask. Technically, armyworms are caterpillars. Their life cycle begins as an armyworm, and they eventually turn into moths. Armyworms are destructive pests that consume turf grasses, but they'll feed on vegetables and other plants when food is scarce. The worm-like larvae stage causes the most damage, running through food at a remarkable pace. They are known to move in large numbers and quickly eat through their food supply, devouring grasses, grain crops, and more.
To give you an idea of how fast their destruction can be...When large numbers are present in your lawn, armyworms may seem to march side-by-side like an army battalion. With dense populations, armyworms can destroy the size of a football field in as little as 3 days!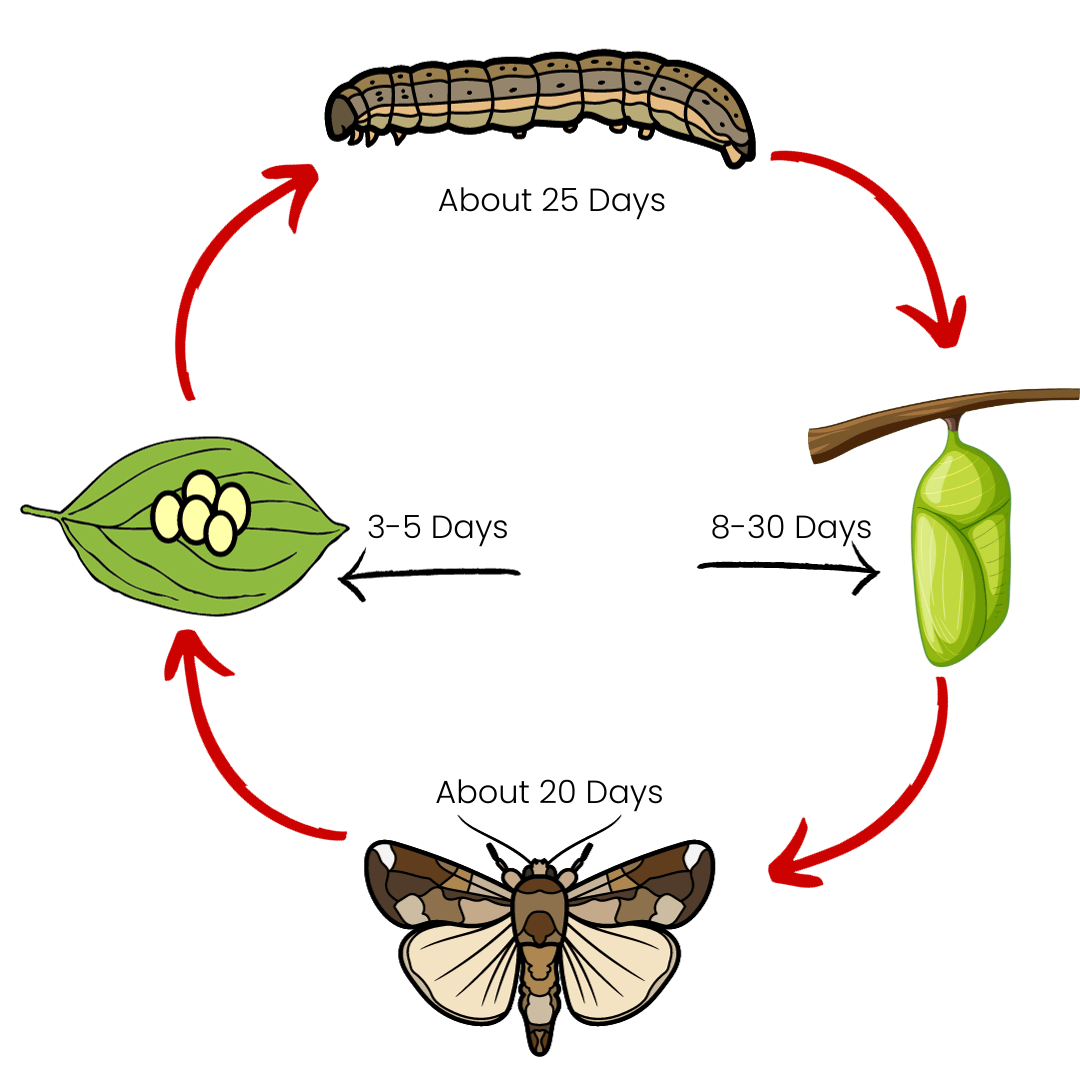 Armyworm Identification
There are several species of armyworms that affect lawns and crops in the United States.
In the beginning stage, they typically measure 1 1/2 to 2 inches long.
Their heads may vary in color.
They have a distinctive inverted "Y" mark on the front of their head.
Armyworm bodies have a series of green, yellow, red or brown stripes down their sides and backs.
Adult armyworm moths measure about 1 1/2 inches across.
Their front wings are dark gray with light and dark splotches.
Their hind wings are pale gray-white.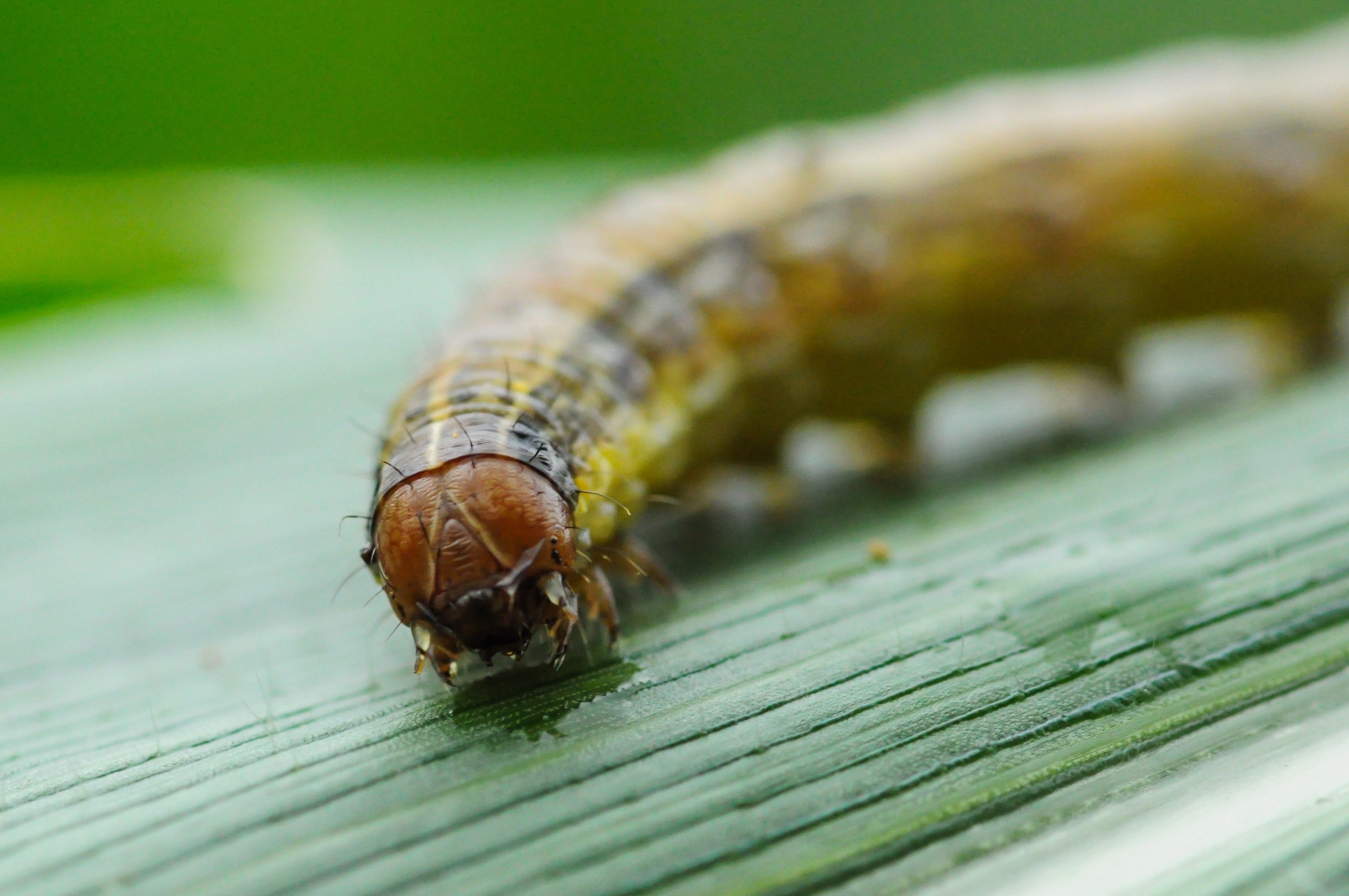 What Our Customers Think...


Top Turf came the next day after I called to spray for an infestation of armyworms. Score them 10 out of 10! Prompt, professional, pleasant!
Beverly M.
Armyworm Control Customer


Greg was very professional. Explained to me how we can eradicate the armyworms in my lawn.
Jerry D.
Armyworm Control Customer


Thank you Robert for treating my lawn for armyworms. He was very professional and knowledgeable.
Cheryl B.
Armyworm Control Customer
Win the battle to protect your turf!
One-time treatments for armyworms to either prevent or stop further damage from these hungry insects
With your lawn clear of armyworms, you have more time to enjoy it with your family, friends, and pets
No worries about damaged grass and dead patches
Let the good times roll!
Ready to start service?