Aeration & Seeding
Your solution to a patchy, thin lawn. Restore and replenish your cool-season grass after the harsh stress of summer heat.
Do You Have A Thin, Patchy Lawn?
Restore and Replenish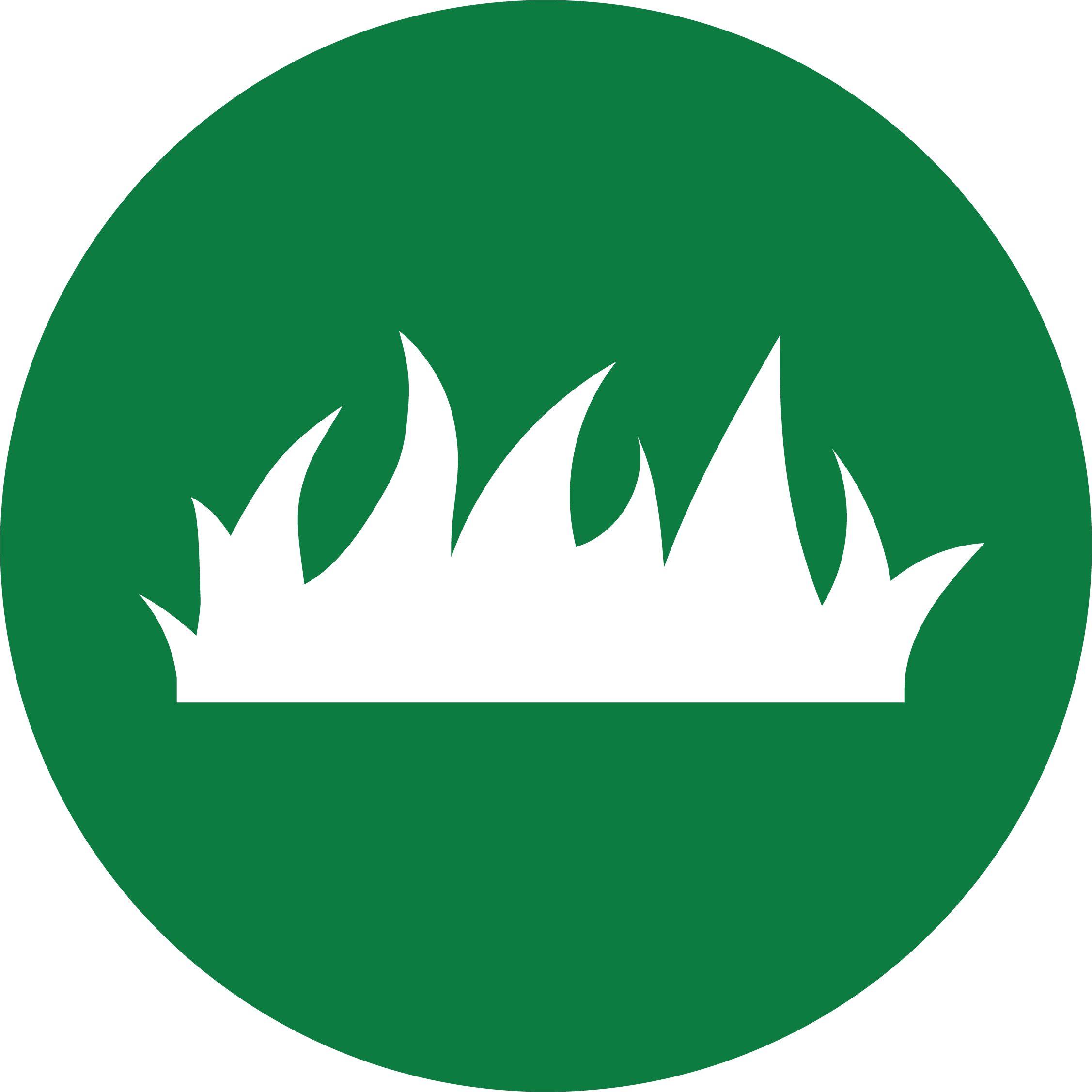 REGROW, REPLACE and REBUILD your lawn without trial and error. Our Core Aeration process will alleviate your lawn density and improve your overall turf health, regardless of age or level of turf loss.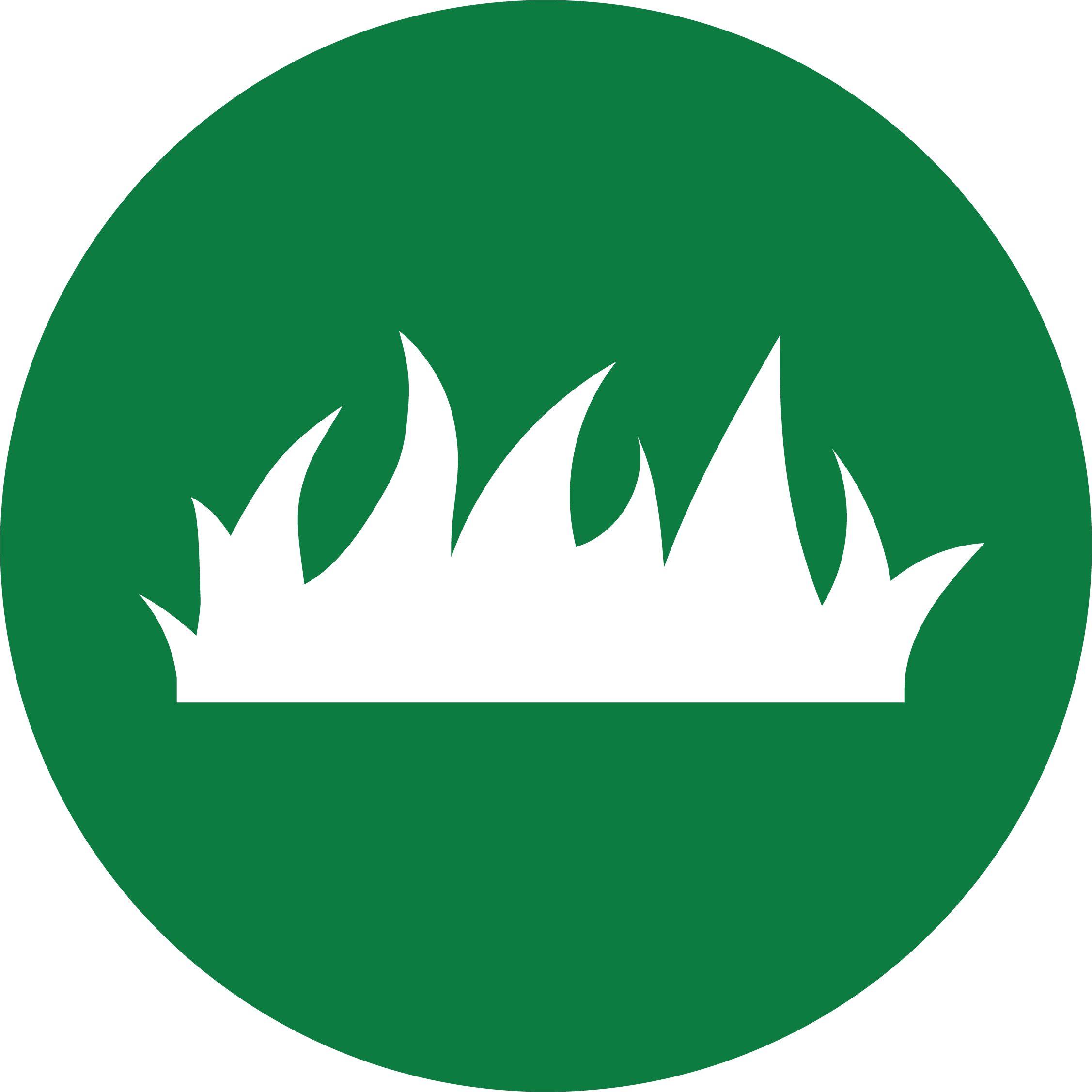 Top Turf Premium Tall Fescue Seed– Our elite weed-free grass seed for thick, green grass will restore your lawn and increase its shine, volume, durability, and manageability.

– – Aeration & Seeding – –
Aeration and seeding is recommended to be performed on cool-season grass annually in the fall to maintain a thick, healthy, and green lawn!
+35,922
Aerations Performed and counting...
What To Expect...
Think Green!
We're committed to giving you a thick, green, gorgeous lawn!
Aeration & Seeding
Here's our process–
Your technician will come out to your home and knock on your door to let you know the crew is there to aerate and seed your lawn.
We will core aerate your lawn to allow more nutrients to reach the roots.
Our Core Aerator tines will go approximately 2-3 inches deep into your soil.
The plugs, or "cores," of soil are removed. A hole is left in the ground, and the core plug is left on top of your lawn. The cores will naturally dissolve back into your soil over time.

Core aeration reduces soil compaction, creating a channel through which oxygen, water, and nutrients can penetrate the soil and reach the roots.

Our seed is 99.9% weed-free. We spread it immediately after we core aerate your lawn.

We also leave a courtesy bag of seed behind if you need more seed in certain areas after the first germination in addition to offering a free service call.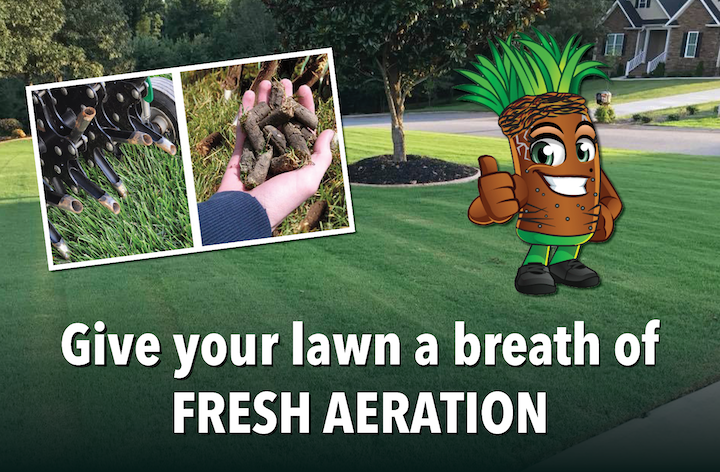 Start seeing results in as little as 4 weeks!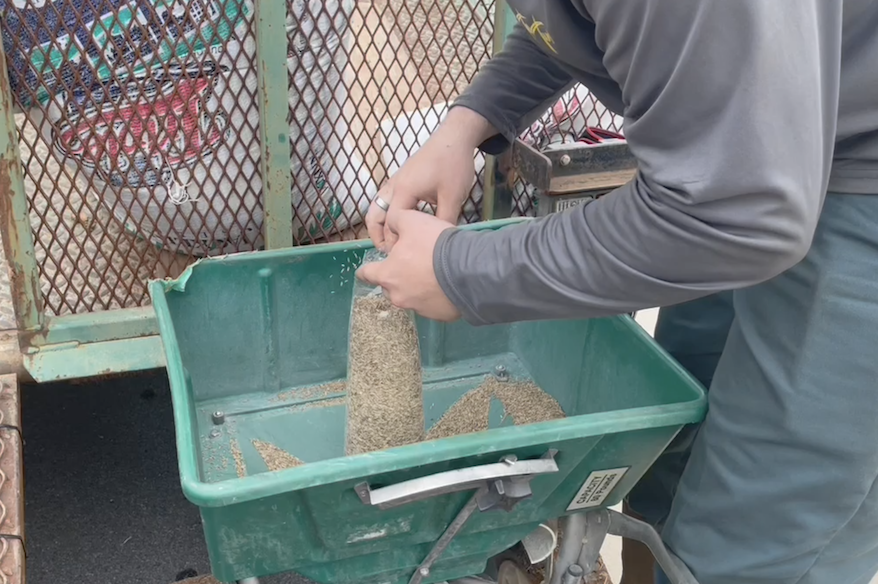 Need More Seed?
We will leave a complimentary bag of seed after we aerate and seed your lawn just in case you see any areas that need some extra attention as your grass begins to grow in. Our customers are our number one priority, and your 100% satisfaction is guaranteed.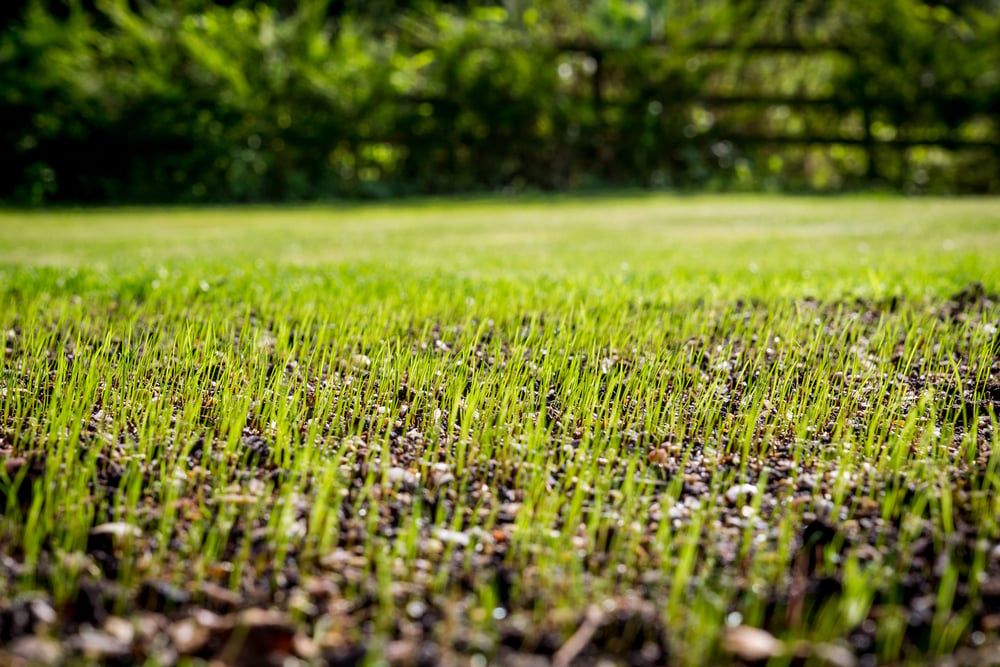 Free Service Call
If you need us to come back out to your property to reseed areas that may need additional seeding, we will gladly come back out at no additional charge. We do ask that you wait until after your first mow to contact us so we know which areas to focus on.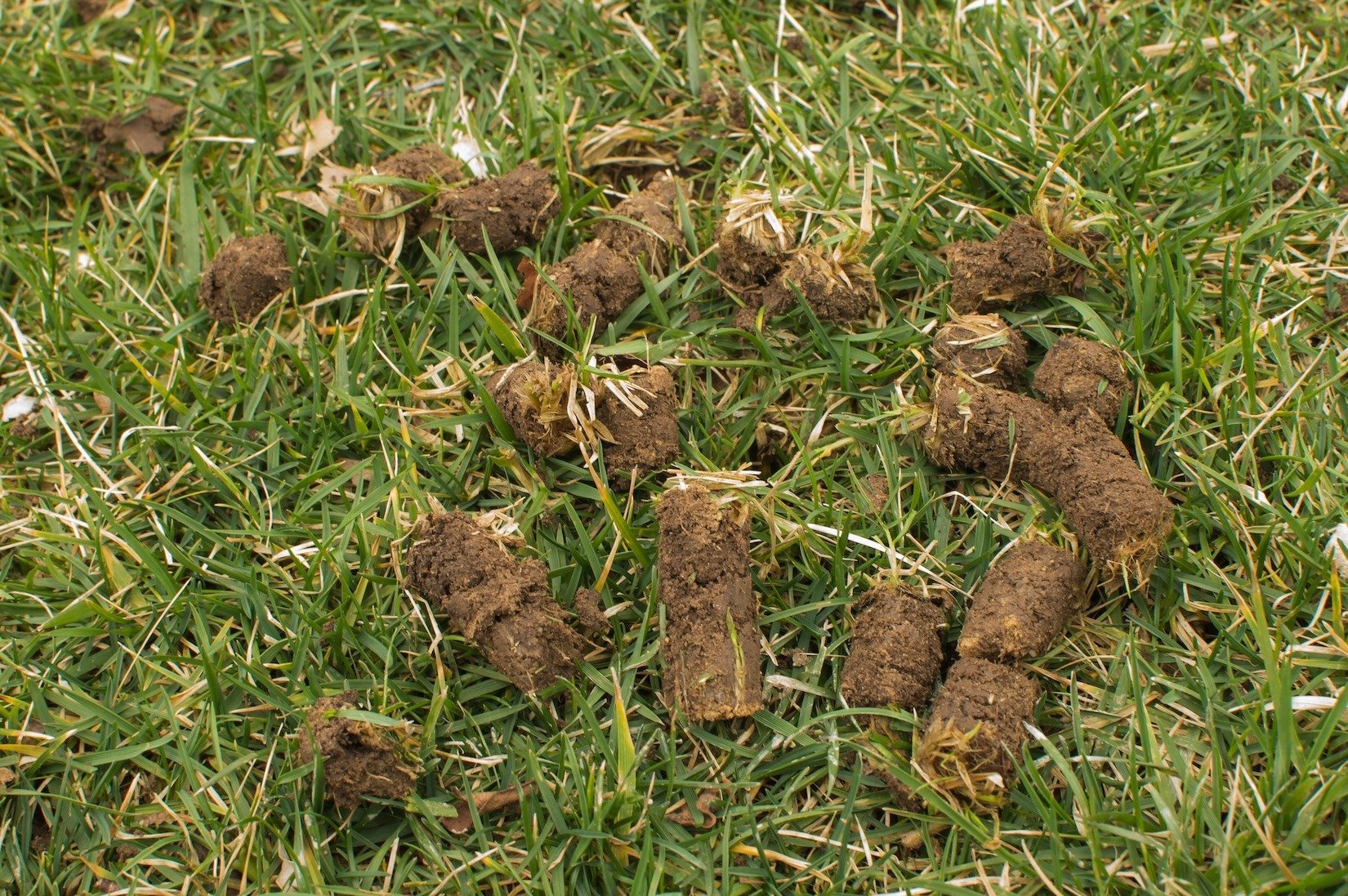 Break Up Compacted Soil
Foot traffic and summer heat will cause your soil to compact, which restricts the ability to grow new grass with a strong root system. Aerating your lawn pulls cores out of the soil so that air, fertilizer, seed, and water can reach the soil and root system better.
Improved Absorption Rate
As a result of core aeration, your lawn will enjoy...
Relief of soil compaction.
Reduction in water runoff.
Increased fertilizer absorption to grow a thicker, greener lawn.
Improvement in air exchange between soil and atmosphere.
Increased seed germination.
Stronger turfgrass root systems
Easier thatch breakdown.
More effective watering as the roots are able to absorb the water more effectively. What Our Customers Think ...


Trae and Donovan did the seeding and aeration that we had this past Wednesday. They were friendly and did a great job! We have a side hill that would make anyone crazy when it comes to heavy machinery, but they were awesome.
Molly H.
Aeration & Seeding Customer


Aeration and seeding... done on a yearly basis. Workers Antwan & John worked hard and did a good job. Top Turf has always provided good maintenance lawn service.
William S.
Aeration & Seeding Customer


Top Turf did a great job. Jay and Aaron explained the post aeration watering and I explained the areas that needed special attention. They were on time and very professional.
David V.
Aeration & Seeding Customer
Over 4,000+ verified reviews on Google
The lawn that will make your neighbors jealous
After aeration and seeding, your cool-season lawn will be healthier than ever before
No worries about thinned out areas that make your lawn look patchy
Live life to the fullest with your people out on your new strong lawn
Let the good times roll!
Ready to schedule?